I LOVE SHARKS!
...Especially the great white variety (which are the main ones I know about, also they are actually not (all) white, they are just white tummied). Apparently they sometimes eat people...but I think it is less than 10 people a year or something are eaten by sharks...and that is much less people than have probably been killed by other people...maybe they are vicious predators, but they are still cute:


Look at that smile!


AND that tummy.
Their little vicious teeth are so awesome!



This is a picture I drew of a great white shark....not that I am obsessed or anything.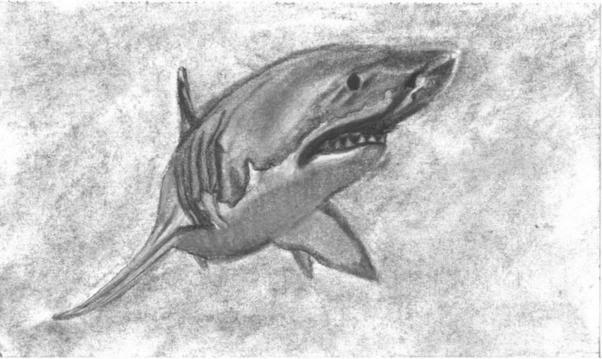 It was not the most high quality scanning job, for example the paper doesn't look textured like that at all, and the colours (though it is black and white) are a little off.